The Matrx Flo-tech Solution is a pressure reducing cushion carefully designed by Invacare to provide optimal protection for patients with a high risk of developing pressure ulcers. The Matrx Flo-tech Solution cushion uses both a slim, shaped foam cushion base and a dual-layer of fluid sacs over the ischial and sacral area. To support the surface area to the client, the Matrx Flo-Tech Solution comes with double fluid sacs and a  unique moulded foam shape.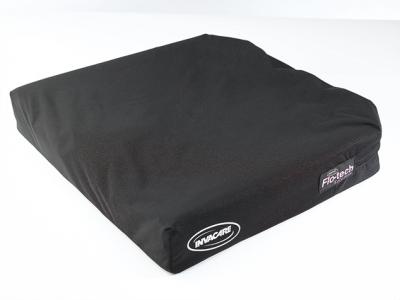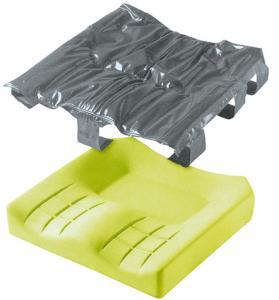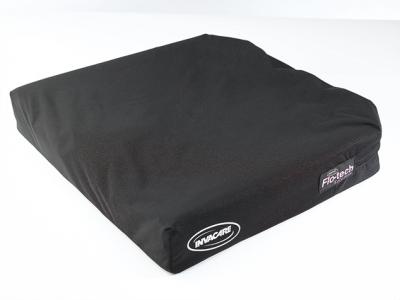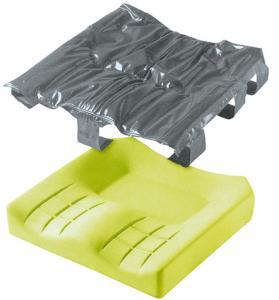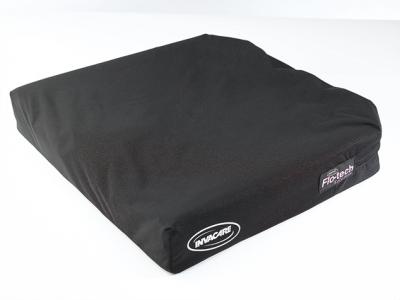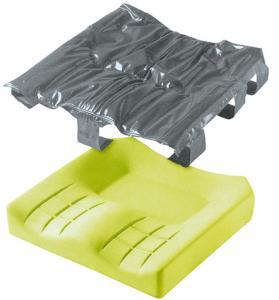 The Invacare Matrx Flo-tech Solution features a slimline contoured foam base with large dual fluid sac covering the entire top surface of the cushion. The contact area between the user and the foam cushion is protected, as the fluid displaces to redistribute pressure away from bony prominences. The additional layer of the fluid is merged under the ischial and sacral area. This further enhances the pressure reducing qualities of the Matrx Flo-tech Solution cushion by Invacare, making it quite suitable for Very High-Risk users.
Designed with the user in mind, the slimline cushion can be beneficial to some users as it can be more compatible with their daily living activities. The low profile is particularly beneficial for facilitating side transfers.
Key features include:
Pressure reducing cushion
Ingress Resistant Cover: Equipped with a two-way stretch, water-resistant, and vapour-permeable cover. The cover has an anti-slip base with carrying handle.
Available in 44 sizes: Sizes from 38 x 41 to 51 x 46 cm (380 x 410 to 510 x 460 mm).
Slimline contoured cushion: Some users prefer the slimline cushion – the low profile helps facilitate side transfers.
Ultra-freshTM added to all cushions for antimicrobial and odour protection: Antimicrobial helps to make the cushion resistant to the growth of odour causing bacteria, thus providing longer-lasting freshness.
Matrx Flo-tech Deep Solution option: It has an option of a 10 cm (100 mm). Deep foam base is also available in 12 sizes.
Durable: Made with good quality materials to last longer.