The Etude Plus is an electric profiling care bed equipped with excellent features that make it perfect for homecare use. The Etude Plus has a range of features that span across aesthetics, functionality, flexibility, ease of handling, durability, and more. If you're worried about transporting and installing a bed, you would surely opt for the Etude Plus. This is because the bed is quite easy to transport and install in your home. Assembling and dismantling of the bed is just a breeze, and it can be used with a transport adaptor.
Etude Plus is built with a deep understanding of comfort and safety needs among users. Therefore, the bed comes with extra low height levels, which ensures protection from injury – especially for users who are likely to fall off the bed. The low level also helps patients to get in and out of bed. It also has a lockable hand control for increased safety.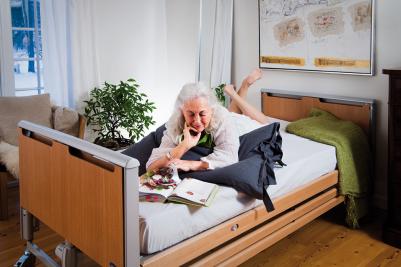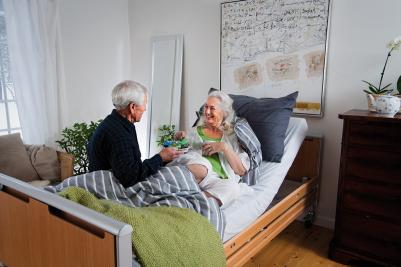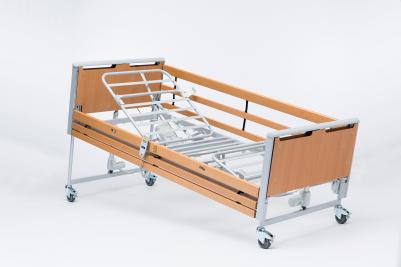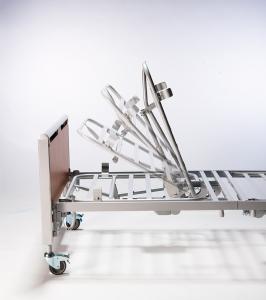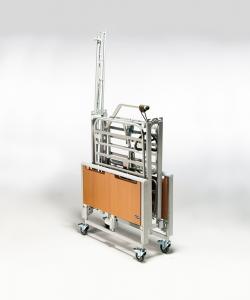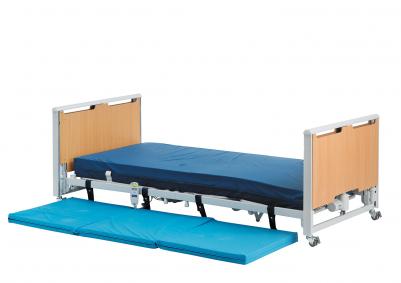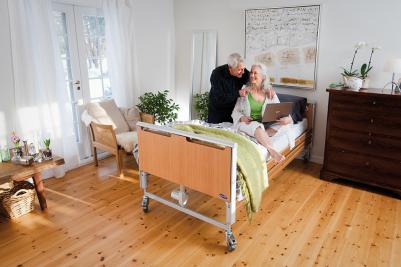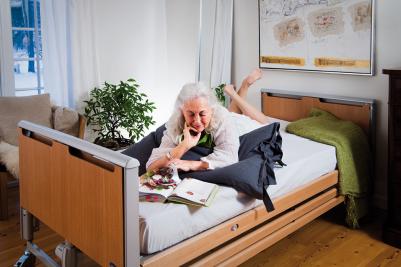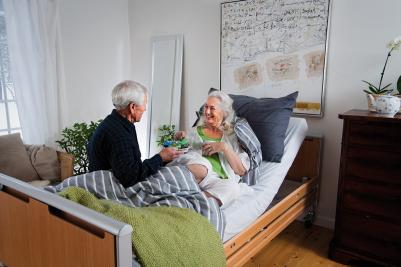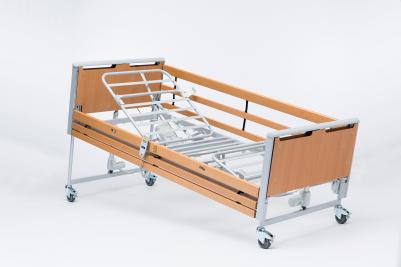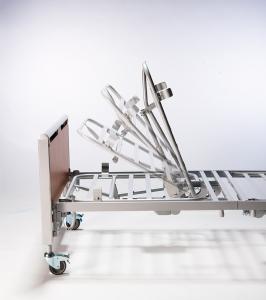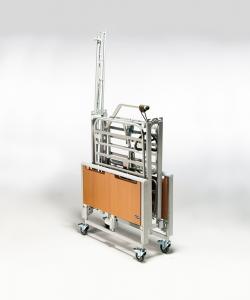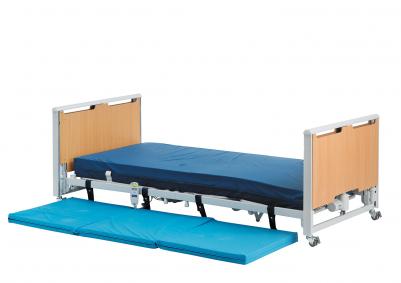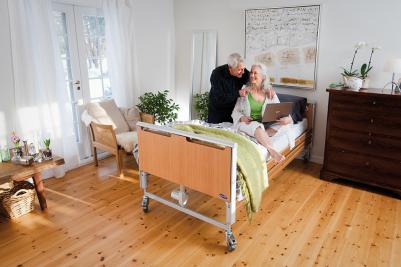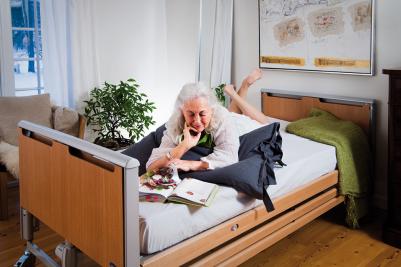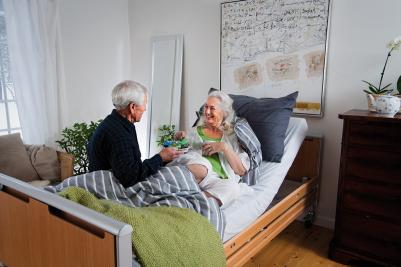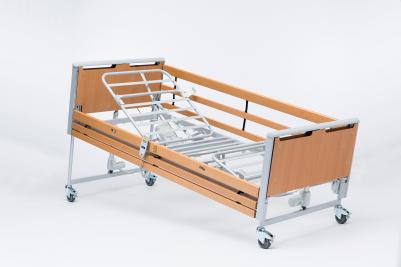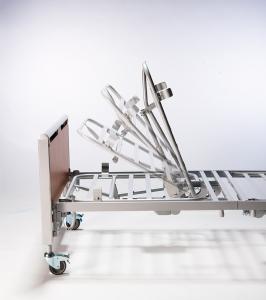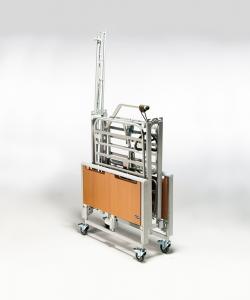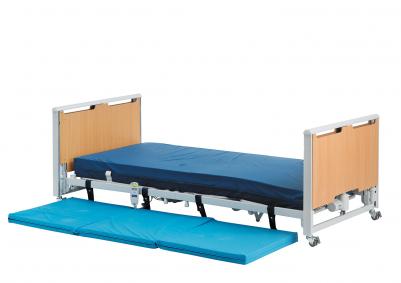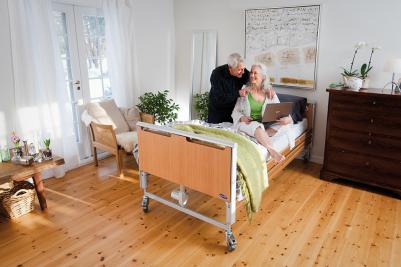 With its flexible design, the bed fits perfectly with any interior. Configuration of the bed can be done with steel or wood side rails, with or without an extra wood plate, and can be customised with auto-regression for increased comfort and reduction in shear and friction. Portability and safety are not left out either; Etude Plus simple designs ensure easy assembling and dismantling without any tools – this can be done by a single person.  Below are some key features of the Invacare Etude Plus:
Ideal care bed suitable for nursing and residential homes.
Built-In low version with Double Brackets: Easy and quick attachment of mattress that supports bed ends with different heights for different purposes.
Easy Maintenance: Etude Plus is quite economical. It can be dismantled and assembled without tools. The cabling between the control unit and the motor can be accessed and replaced easily.
Auto-Regression: This provides enhanced comfort when seated, reduced shear/ friction.
Hand Control: Comes with slim ergonomic hand control. You can either choose the one with or without lockable functions.