Discontinued product
Invacare Aquatec Ocean 24 is specially designed to cater to various users' needs. It is a flawless versatile chair with ample distinctive features – such as adjustable footrests, seat height, and others. This version is fitted with 24" rear wheels for self-propulsion – a castor version is also available. Its modular design makes it perfect for converting from one type to the other if the user needs change. Ocean 24 is entirely rustproof, so it will give many years of service.
The Invacare Aquatec Ocean 24 features a wide range of accessories that can be customised to the user's requirements. It comes with a modular and flexible design that requires simple adjustment to get it adapted to an individual's needs. Aquatec Ocean 24 is also highly configurable – available with an extensive range of positioning, safety, toileting, and seating accessories that can be used to support a wide range of conditions and postural needs.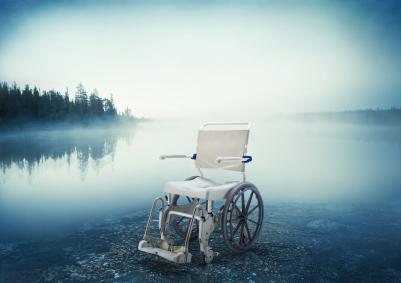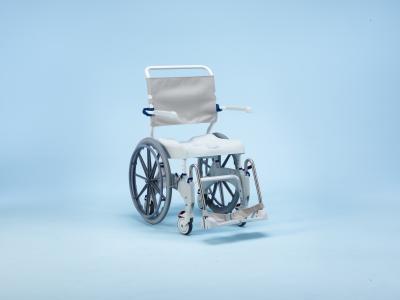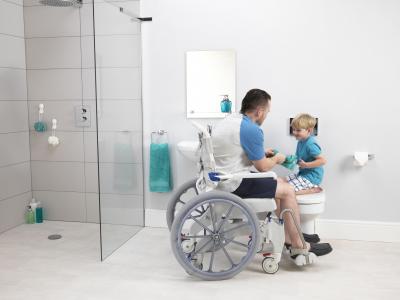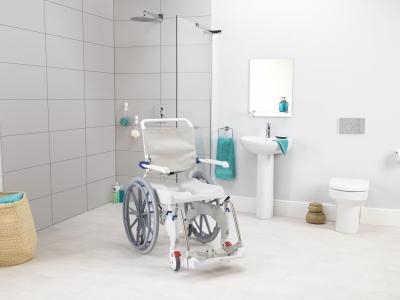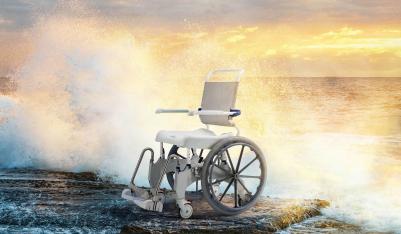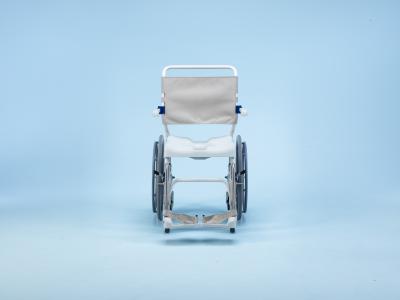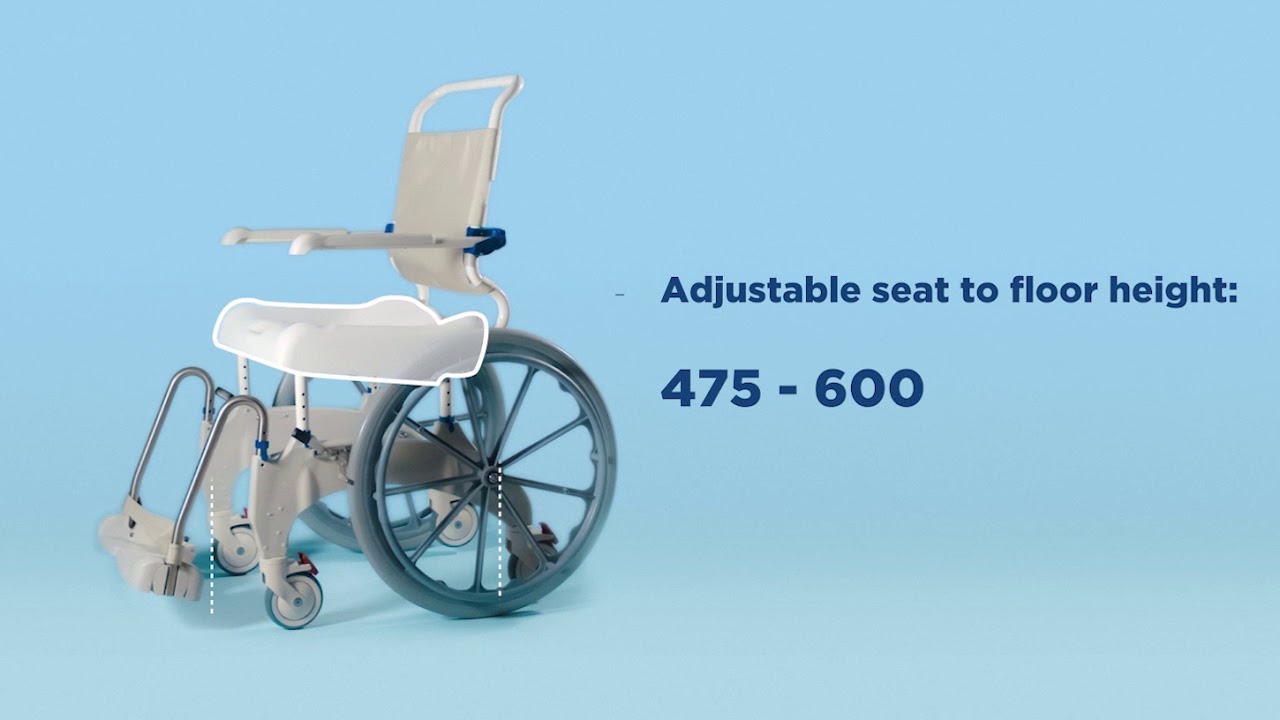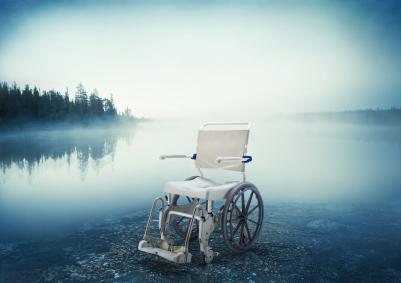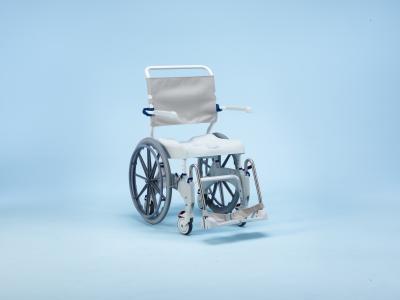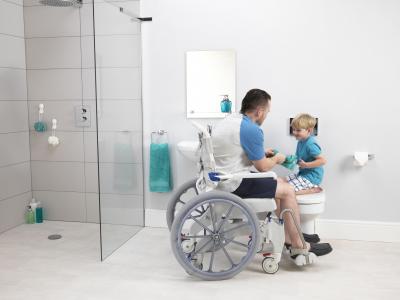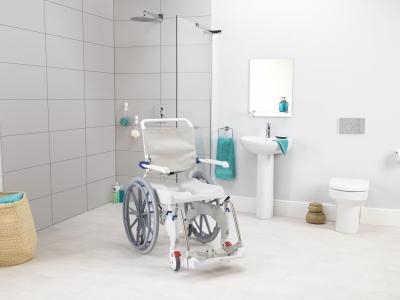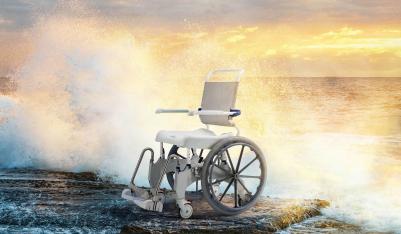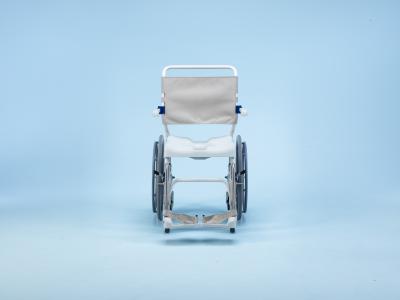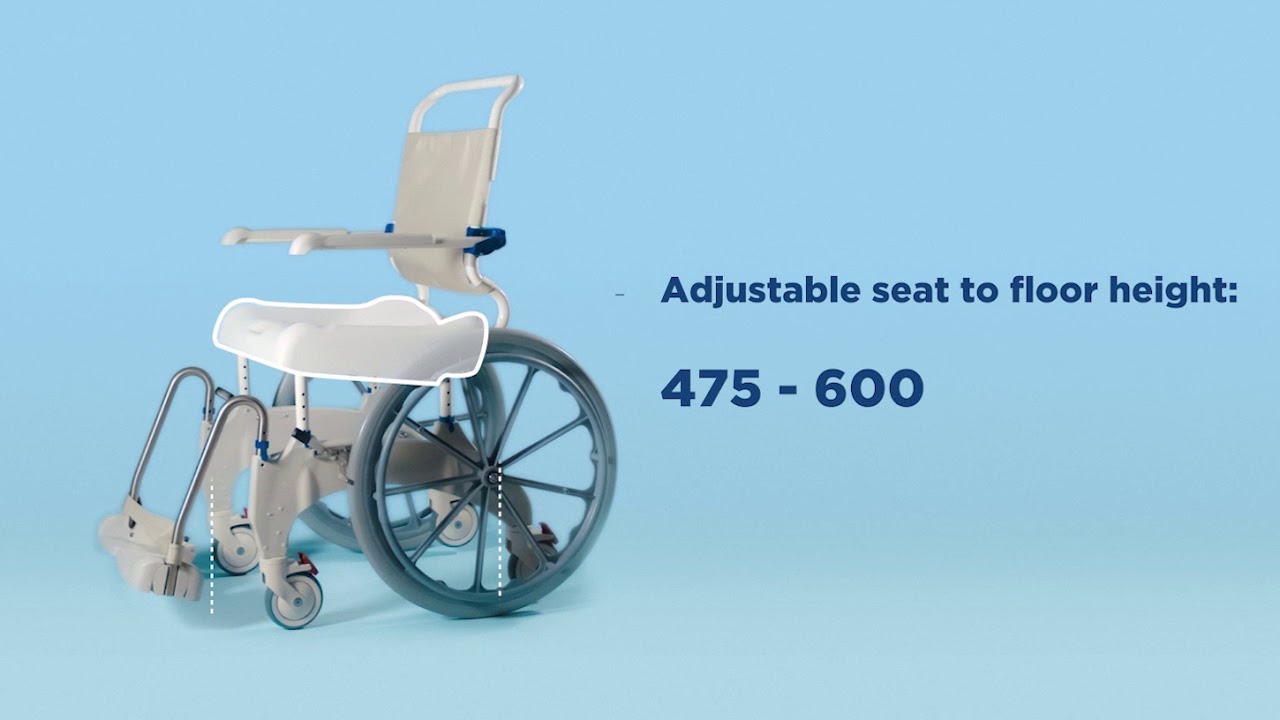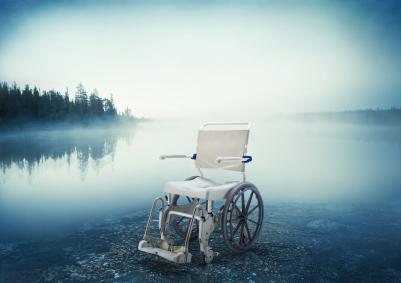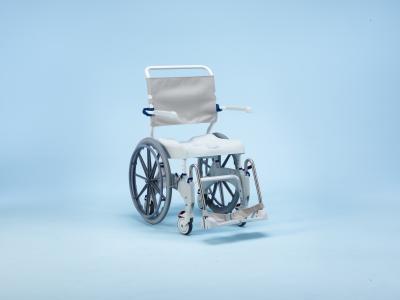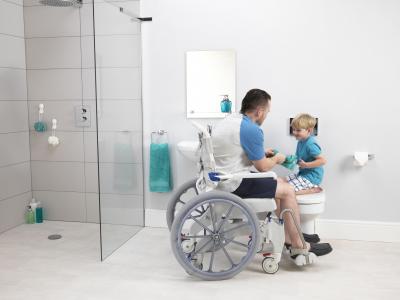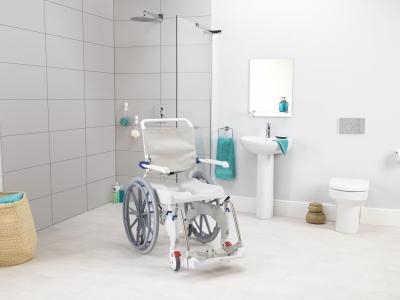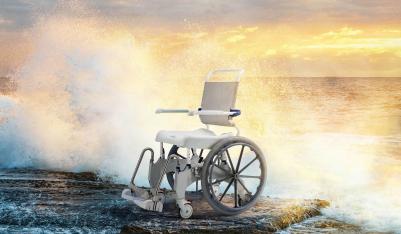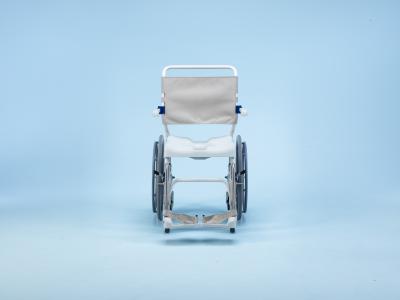 Its enhanced stability at the front of the base allows for a smaller footprint and offers users added safety and reassurance when seated in the chair. Additionally, the optimised wheelbase makes it even easier for a carer to manoeuvre the chair in small spaces. Key features of the Invacare Aquatec Ocean 24 include:
Innovative ergonomic seat: The Invacare Aquatec Ocean 24 comes with an innovative ergonomic seat that encourages a more upright seating position for enhanced independence and comfort.
Greater adaptability: It comes with an increased height adjustment range on the footrests and armrests.
Compact and easy to handle: Aquatec Ocean 24 is packed with optimised wheelbase that makes it easy to manoeuvre in small spaces.
Contoured ergonomic seat plate: A 5° seat tilt lifts the knees into a natural squat position for toileting. Transfer supports at the front to allow the user to position in a comfortable position.
Extremely stable: Enhanced stability at the front for additional safety and reassurance.
Durability: It is made with good quality materials to last longer than expected.