The Invacare Aquatec Step is designed for safe and easy bath access by reducing the danger of falling in the bath. It has a stable frame, with feet and non-slip rubber. The Aquatec Step is majorly designed for bathroom use but also suitable around the home; it features a non-slip, removable cover, which is machine washable. The feet feature non-slip rubber caps making the step suitable to use on lino, tiles, or carpet.
Bath steps are essential, especially if the bath rim is high or the user is short in height. Bath steps help the user to step in and out of the tub effortlessly. The Invacare Aquatec Step is built to fit into various bathrooms size. However, users can decide to remove it after use.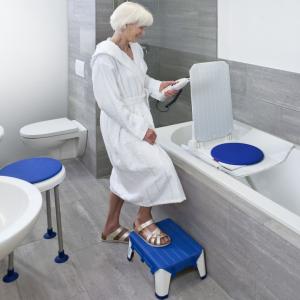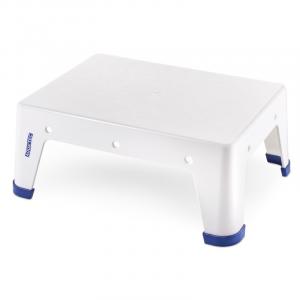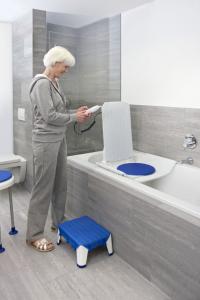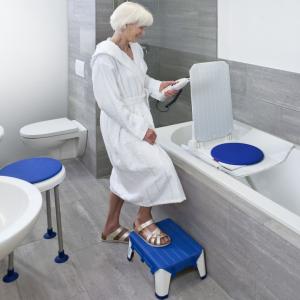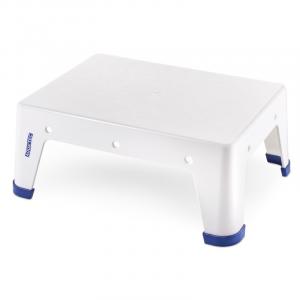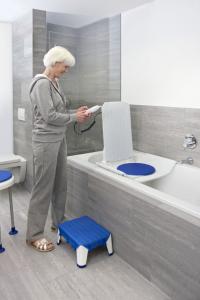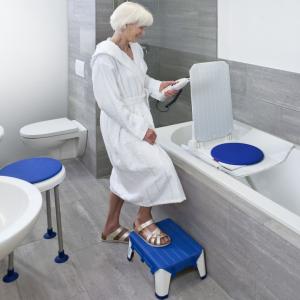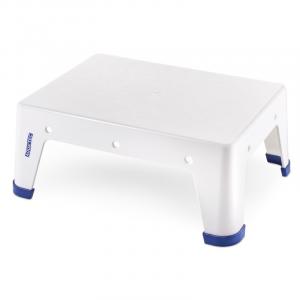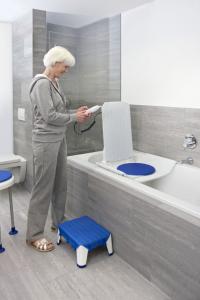 Aquatec Step features a comfortable step, and it's easy to clean on both sides. It is lightweight and has a very easy to stable frame. More so, Aquatec Step features tool-less assembly, and very easy to clean – machine washable. It is absolutely corrosion free – wholly made of plastic.
Its folding legs, as well as the fast and easy assembly, cover various users' needs. Aquatec Step comes with high function, style, and design. It is simply the best choice for those who need assistance in the bathroom. Below are some key features of the Invacare Aquatec Step:
Modern shape: It features a modern shape seat – a comfortable surface with cleaning access on both sides.
Stylish Design: Features an elegant design with excellent features.
Corrosion-free: All-corrosion free modular step range is the best choice for those who need assistance in the bathroom.
Rubber feet: This ensures a stable stand in and outside the shower.
Adjustability: It is designed to fit perfectly with various users – users can easily adjust it to meet their style and needs — height-adjustable inclusive.
Durability: It is designed with high standard materials to last longer.