The Essential Plus is a more powerful and improved version of mattresses. Like all Invacare mattresses, it has a pressure distribution technology which facilitates patient's recovery. However, this model goes further.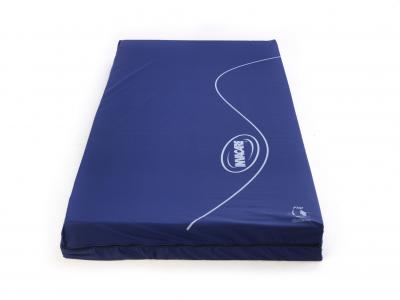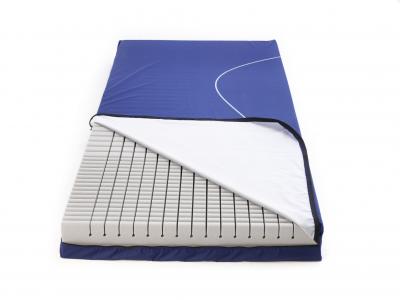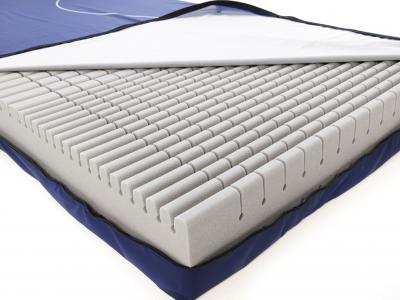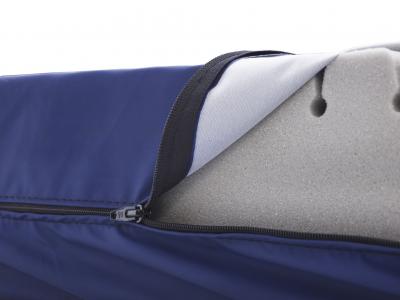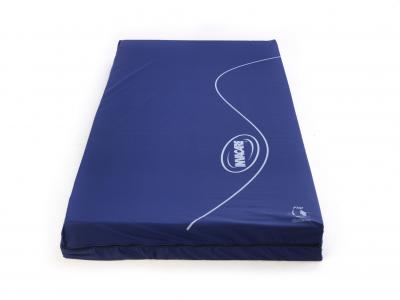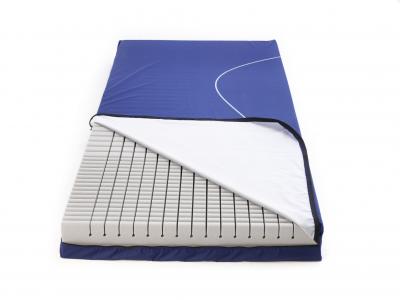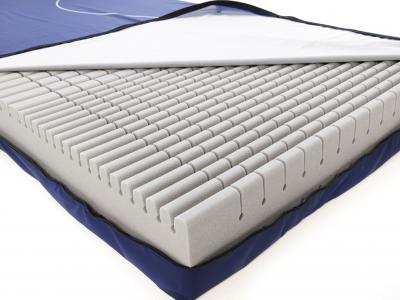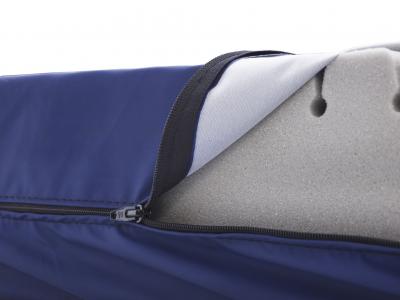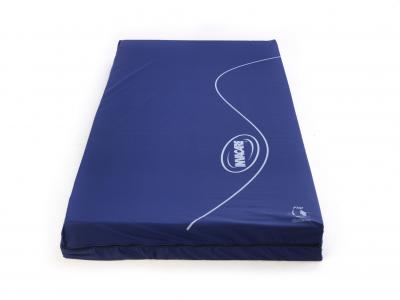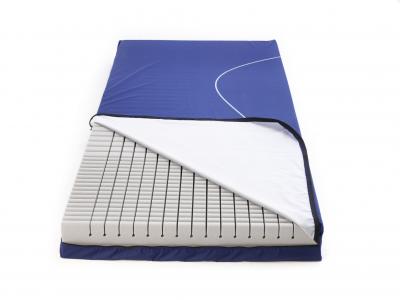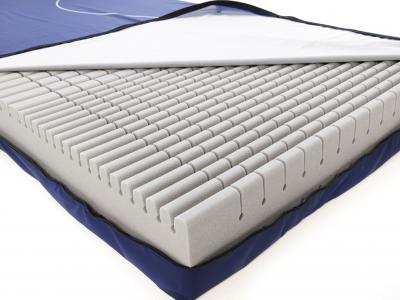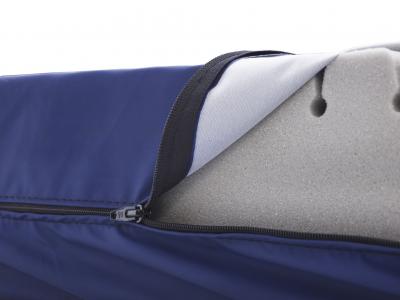 Designed with a series of 'keyhole cut' cells, it increases its effectiveness in the weight distribution of patients who must remain immobile for a long time, thereby ensuring that they are not affected by the damage that can be caused from pressure ulcers. In addition, like our other mattresses, it has a polyurethane fabric cover, woven in a way that forms a multi-stretch layer that prevents the passage of liquids inside the mattress, increasing its longevity and ensuring that the product does not only be of excellent quality.
In addition to this, the mattress includes three zippers. This allows an easy detailed inspection of the mattress and at the same time, it makes it easy to remove for cleaning purposes.
Key features include:
Designed to offer comfort and support to the individual. It is a practical and durable entry level mattress that offers pressure ulcer prevention.
The cover is liquid resistant: It is made of polyurethane, it is almost waterproof, and it also has an additional internal fabric that prevents any spillage into the mattress or damage to another of the covers.
It has a series of 'keyhole cut' cells: they allows the foam of which the mattress to be rotated or rotated is composed allowing greater product longevity.
The Essential Plus mattress by Invacare has an innovative and modern cover design with the simple wave giving the mattress a fresh and current feel.
It can be found in two sizes: the first with 1950 x 880 x 140 mm, and a second with 2000 x 855 x 140 mm, which makes it adaptable to the patient's comfort and the use that will be given.
Maximum cleaning temperature of 95 °C, allowing to clean it with hot water without damaging it, which will remove difficult stains or dirt.
Depending on your version, it allows a maximum patient weight of between 110kg and 140kg.