The Matrx Flo-tech Lite Visco is a pressure relieving cushion designed to offer exceptional comfort. Made of high-density visco-elastic foam, this allows the cushion to fit perfectly with the users shape. The Matrx Flo-Tech Lite Visco is a low-profile cushion that is ideal for both chair and wheelchair use, facilitating side transfers.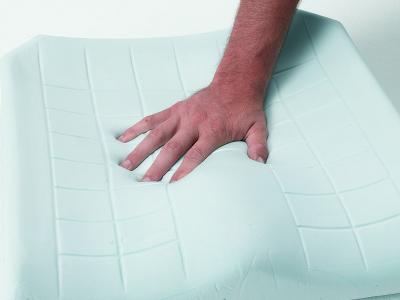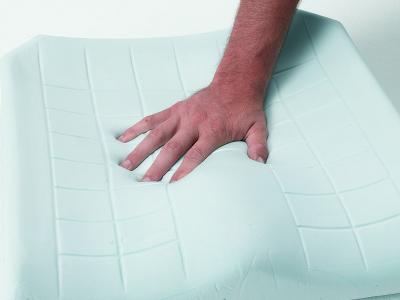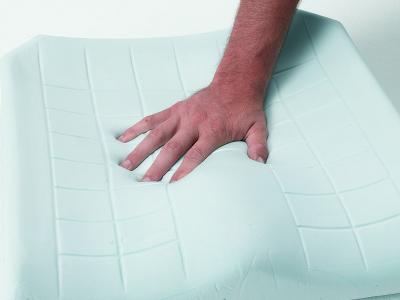 The Invacare Matrx Flo-tech Lite Visco contact area between the user and the foam cushion is protected, as the fluid displaces to redistribute pressure away from bony prominences. The additional layer of the fluid is merged under the ischial and sacral area. This further enhances the pressure reducing qualities of the Matrx Flo-tech Lite Visco. It is an ideal cushion for Very High-Risk users.
The Matrx Flo-tech Lite Visco is built with a keen understanding of individual needs. It is well equipped with unique features that make it function at its best – providing comfort and increased pressure redistribution.
Key features include:
Low memory foam: This is designed to maximise the body contact area. The visco-elastic foam conforms to the user's body, maximises the contact area, and thus delivers exceptional levels of comfort and optimised pressure redistribution.
Contoured seating surface with pommel and side support: This provides mild lateral support and pelvic stability to enhance the user's posture.
Three foam densities available to suit a range of clients:  The Invacare Matrx Flo-tech Lite Visco has three foam densities, which accommodate a range of user weights – Soft (up to 32 kg), Medium (up to 51 kg) and Firm (up to 100 kg).
Available in 61 sizes: Sizes from 250 x 250 to 480 x 530 mm.
Ingress Resistant Cover: It comes with a two-way stretch, water-resistant, and vapour-permeable cover. The cover has an anti-slip base with carrying handle.
Colours: It is available in Black smooth, black wipedown, black spacer fabric, and baltic blue colours.