The Alber Twion M24 electric-assist offers freedom and independence. The motorization is equipped with high-performance engines and electronics, giving you more power every time you drive. Twion is built with different unique features for optimal functionality.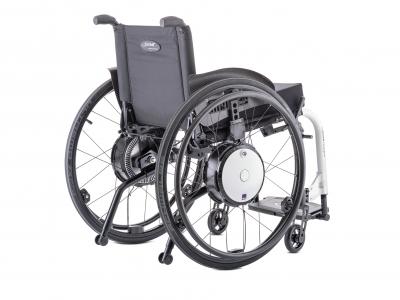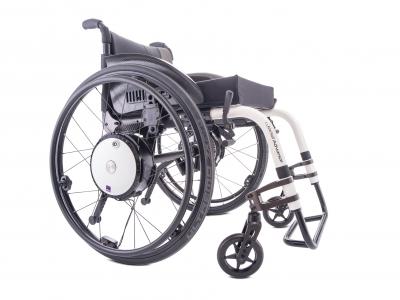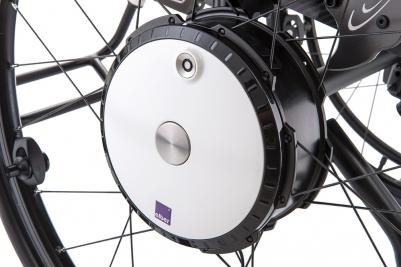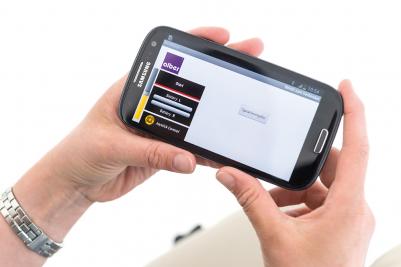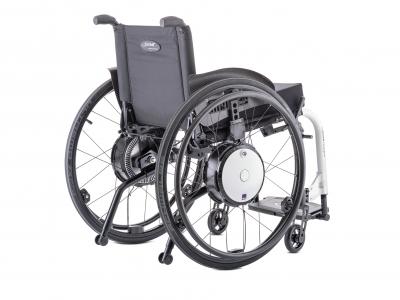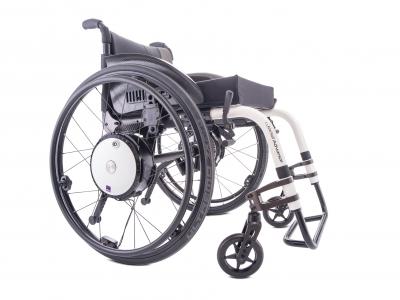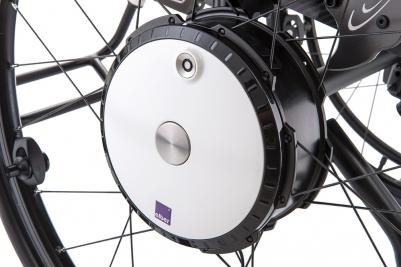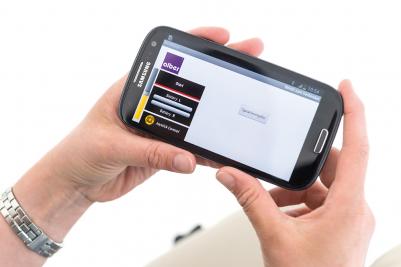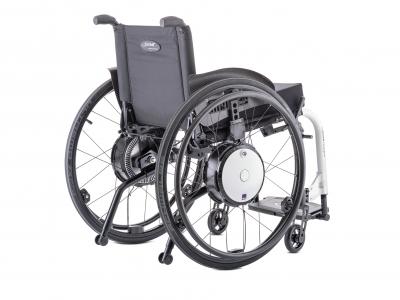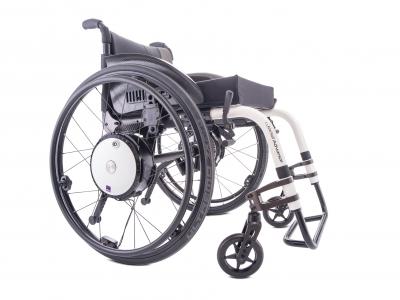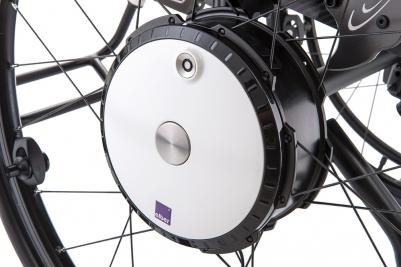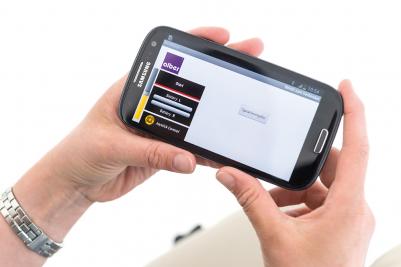 The Alber Twion is designed with speed in mind. The dynamic engine ensures a high strength of propulsion up to 10 km/h. The recovery system of energy recharges your battery during the braking phases and increases their self-sufficiency of about 10% for even more freedom.
Get the App!
The Twion M24 is compatible with the Mobility Plus Package. You can communicate directly with your power assist through your smartphone! The App provides you with lots of useful information such as distance travelled, your route displayed via GPS, battery levels, calories burned and more! The App is available to download on the App Store and Google Play. This App also comes with a diagnostics function that will help you locate the origin of the problem and if necessary, to contact our customer service.
Remote control via smartphone: When no one is sitting on the wheelchair, the twion can be remotely controlled using the smartphone.
Twion Mobility App: For smartphones equipped with the Android operating system or iOS with internet access. It can be downloaded the App on Google Playstore and the App Store.
Course memorization mode: Recording and display of routes using a GPS signal and a detailed display of data like distance traveled, the length of the lap, the altitude difference, and the number of calories consumed.
Driving information: It reads driving parameters, including the level of batteries, different speed measurements, maximum speed, speed, altimeter and odometer.
Stainless steel handrails: Comes with brushed stainless steel, more resistant to shocks and scratches, better adhesion and extra weight per wheel: + 400 g.
Black engine hood: Black engine block contour and black quick disconnect shaft knob.